We think about the little details
-Since 1984 -
Portable or permanent, large or small. No matter your need or application, we can help!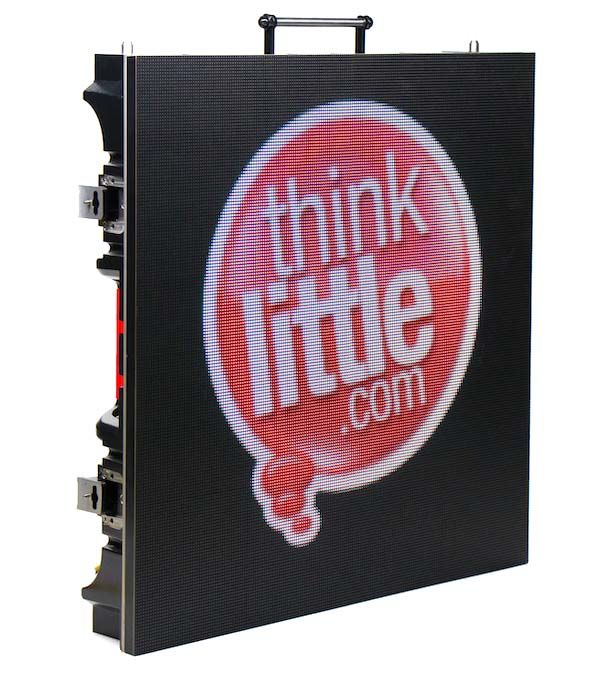 THE THINK LITTLE
DIFFERENCE
:
WHAT DO THOSE NUMBERS MEAN?
LED resolution is expressed in millimeters between each LED, so the smaller the number, the higher the resolution. By choosing the right viewing distance for the room can help to maximize your budget.
Popular Screen Sizes + Prices
Each panel is 20″ x 20″ and panels can be connected to each other to make all kinds of shapes and sizes! They can be permanently installed or, depending on the size, could be made mobile by installing them on our large HD carts or on mobile folding carts!*
* Video processor, shipping, and installation, and mobile carts are available at an additional cost. Questions? We'd love to talk to you!
Standard Features Include:
Additional Performance Options:
Portable

Creative

Smart
Solutions
THINGS TO CONSIDER WHEN CHOOSING AN LED SOLUTION
1. Minimum Viewing Distance
One of the first things to consider when choosing an LED solution is to think about how far away the closest person will view the screen on an average day. Once you know that distance, you'll know what resolution to look for.
For example, if the LED wall will be in a church auditorium and the front row is 30′ from the screen, a 3.9mm resolution will serve you well. On the other hand, if the viewer is only 10′ away, you'll want something with a higher resolution like 2.6mm.
2. Desired Screen Size & Aspect Ratio
What are you going to put on the screen (words, videos, image magnification, wayfinding directions, etc)? This answer along with the viewing distance will help you determine what size and resolution makes the most sense for your application. The Aspect ratio of 16:9 can be achieved on any screen size without distortion. Our professionals will help guide you through what programs or processors are needed.
Our prices are some of the lowest in the industry!
Want more info about LED walls?
Call us or send a message using this simple form and someone from our team will contact you shortly!