Creative Visions • Changing Lives
- Since 1984 -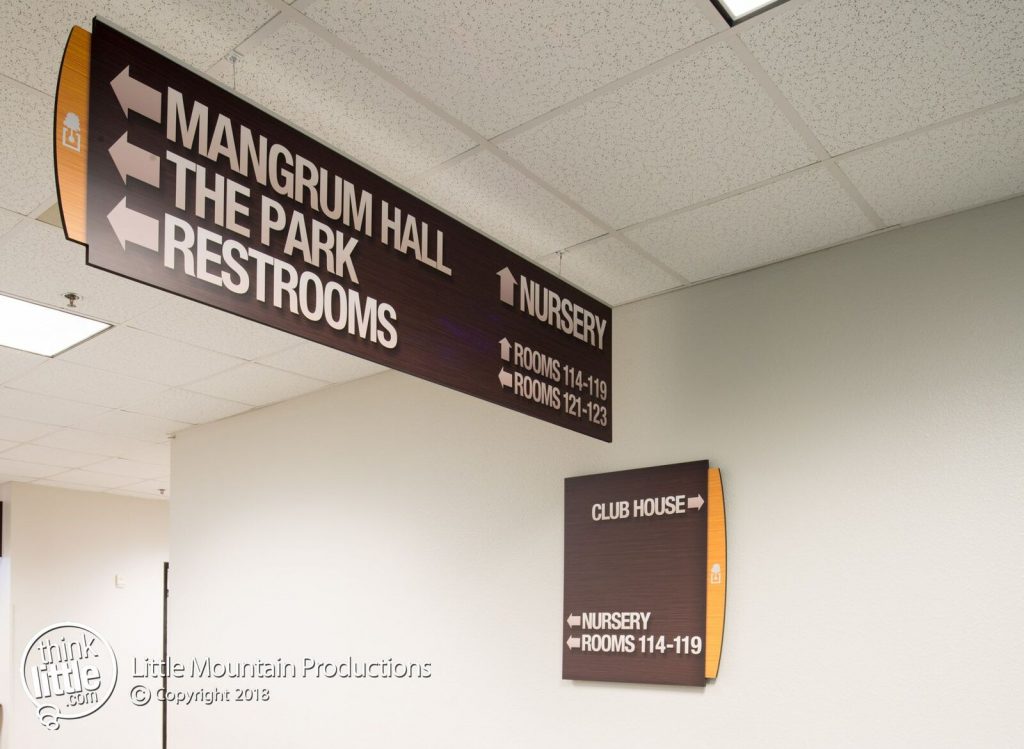 Great room and directional signs make people feel more comfortable and welcome!
We've all been there. We're walking up to a church or gathering place and there aren't signs anywhere telling us where to go. We've got the two little ones in tow, but we can't find their classrooms and the building just feels like a maze and we feel more and more like an outsider… Not good. But great signage from ThinkLittle can change all of that!
Below you'll find just a few examples of the thousands of signs we've created for clients all over the country including wayfinding, classroom signs, themed signs, monument signs, and electronic/rear lit signs. Browse through our portfolio and contact us today!